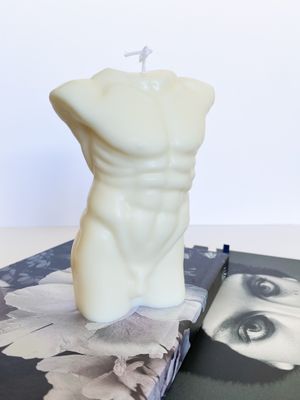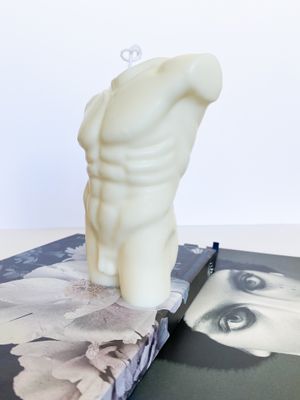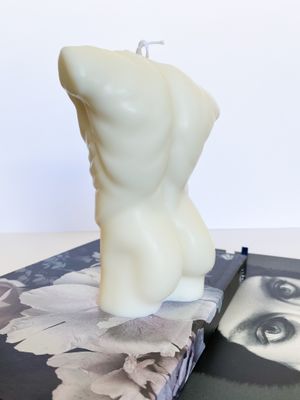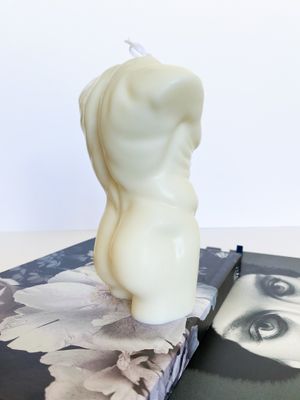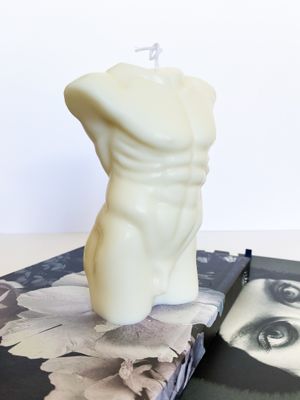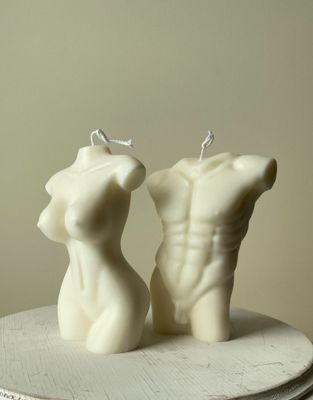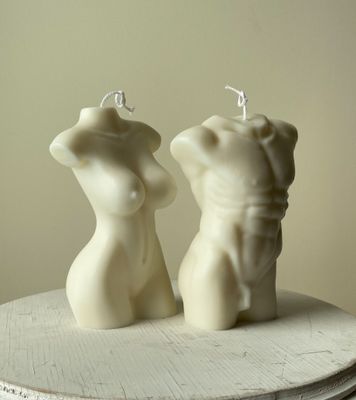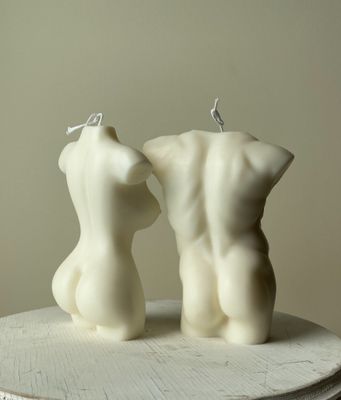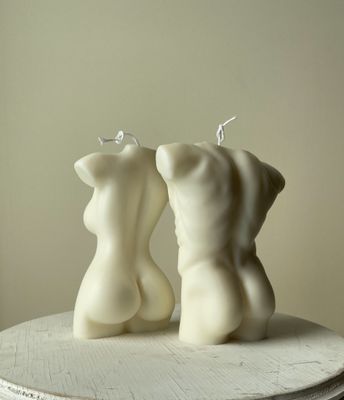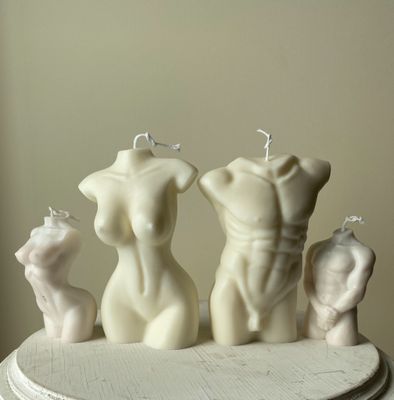 David ~ large
HOT Candles
$39.00
Introducing our Sculpted Hunk Torso Candle: Unleash Your Sensual Side!

Ladies and gentlemen, get ready to embrace the epitome of masculinity with our Sculpted Hunk Torso Candle. This captivating masterpiece captures the essence of strength and allure, bringing a touch of sensuality to any space. Crafted with care, this candle is made from premium soy wax, ensuring a luxurious and creamy texture that will ignite your senses.
Allow this striking male torso to become the centrepiece of your ambiance. Place him on a large inflammable dish and watch as his presence commands attention. Remember, he should never be left unsupervised and should be kept away from pets and children. As the wax melts and creates a pool of desire, make sure your dish can accommodate this captivating transformation.
Handmade with passion, our Sculpted Hunk Torso Candle embraces individuality. Each piece may exhibit slight variations in finish, colour, and texture, adding to the allure and uniqueness of this seductive creation.
Now, let's talk about the frosting effect – a natural characteristic of soy wax. Embrace this captivating detail, as it won't impact the enchanting burn of our Sculpted Hunk. It's all part of the charm that makes this candle a true work of art.
Standing tall and proud, our male torso candle exudes confidence and masculinity. With his chiseled physique and captivating presence, he adds an irresistible touch of sensuality to any setting.
Unleash your sensual side, create an atmosphere of desire, and let our Sculpted Hunk Torso Candle ignite your passion. Whether as a stunning décor piece, a conversation starter, or a gift for that special someone, this seductive masterpiece will leave a lasting impression.
Don't wait any longer to invite this symbol of strength and sensuality into your life. Order your Sculpted Hunk Torso Candle now and experience the allure and magnetism he brings to your space. Get ready to embrace your desires, set the mood, and indulge in the irresistible charm of our captivating creation.
SKU: MUS001