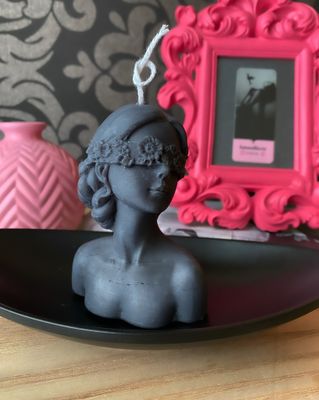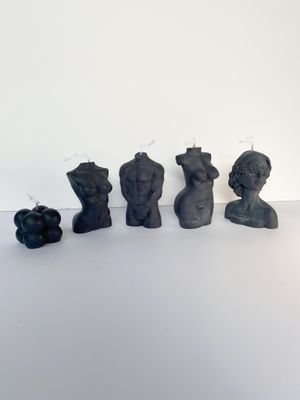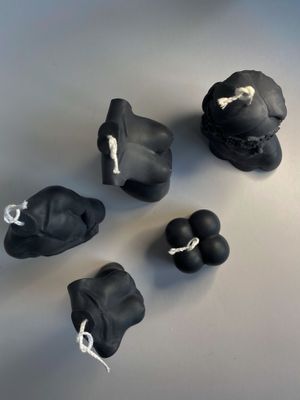 Enola
HOT Candles
$22.00
Introducing our Enchanting Floral Beauty Candle: Embrace Elegance and Serenity!

Prepare to be captivated by the ethereal beauty of our Enchanting Floral Beauty Candle. This exquisite creation combines the allure of a pretty face adorned with delicate flowers over her eyes, creating a mesmerising centrepiece that exudes elegance and serenity. Handcrafted with meticulous attention to detail, this candle is a true work of art that will enchant your senses.
Made from a premium soy wax blend, our Enchanting Floral Beauty Candle boasts a beautiful, creamy texture that adds a touch of luxury to any space. The delicate floral arrangement over her eyes adds a whimsical and feminine touch, evoking a sense of tranquility and beauty.
To experience the enchantment fully, place this stunning candle on a large inflammable dish. As you light her up, ensure she is never left unsupervised and keep her away from pets and children. As the wax delicately melts, creating a pool of tranquility, your dish should be prepared to embrace this captivating transformation.
Each Enchanting Floral Beauty Candle is meticulously handmade, allowing for slight variations in finish, colour, and texture. Embrace the uniqueness of your candle, as it adds to the individual charm and character of this enchanting masterpiece.
Please note, the natural frosting effect, commonly seen with soy wax, is a testament to its authenticity. Embrace this enchanting detail, as it won't affect the beautiful burn of our Floral Beauty Candle.
Standing as a symbol of grace and elegance, our pretty face with flowers over her eyes candle will elevate any atmosphere with its charm. It serves as a stunning decorative piece, a conversation starter, or a heartfelt gift for someone who appreciates the beauty of art and tranquility.
Embrace the elegance, create an ambiance of serenity, and let our Enchanting Floral Beauty Candle cast its spell. Order yours now and let the delicate floral beauty enchant your surroundings. Allow yourself to be captivated by the serenity and elegance she brings, and indulge in the magical allure of this captivating creation.
Stands at approx 9cm tall.
*Face candle only.
SKU: FAC001-1-1-1