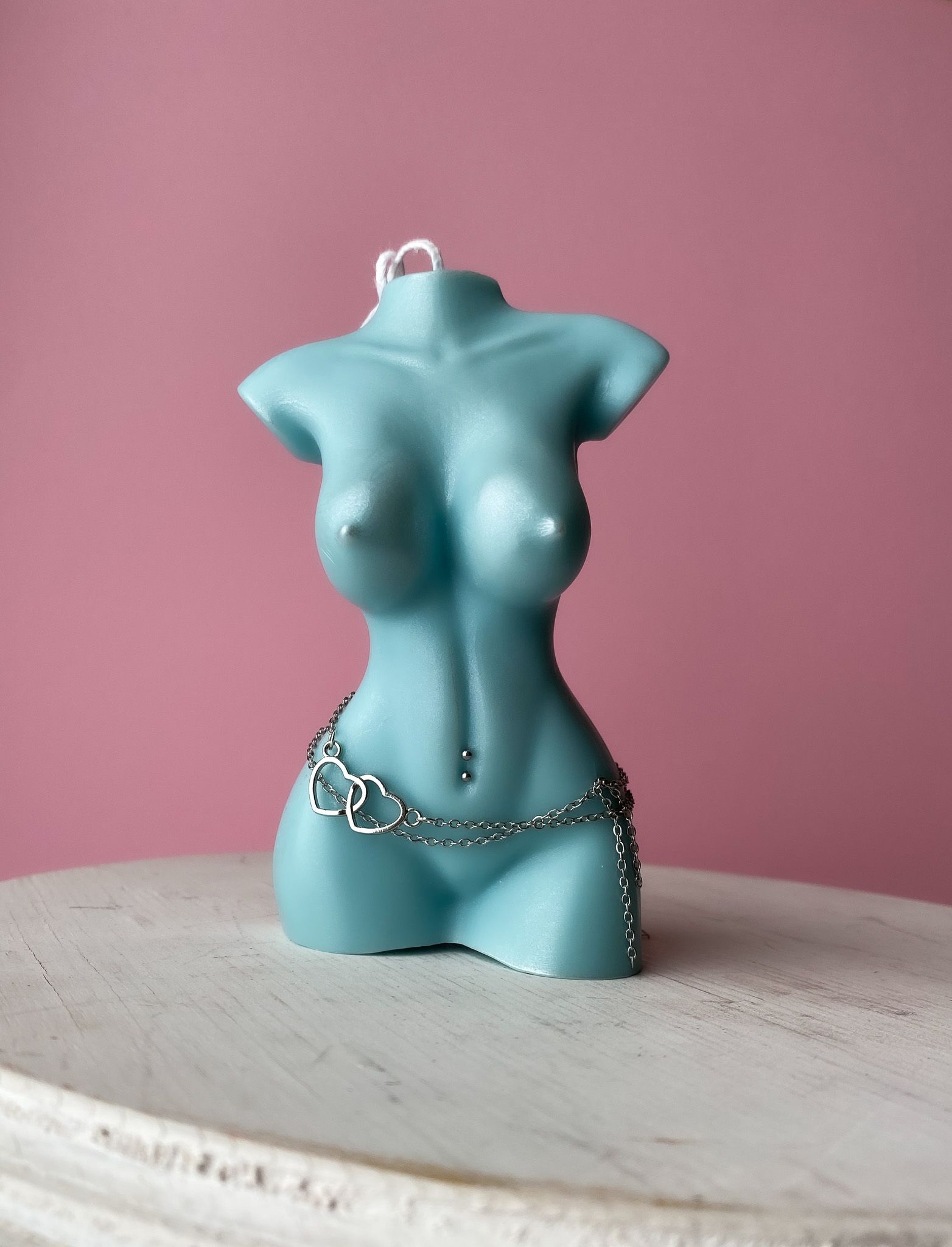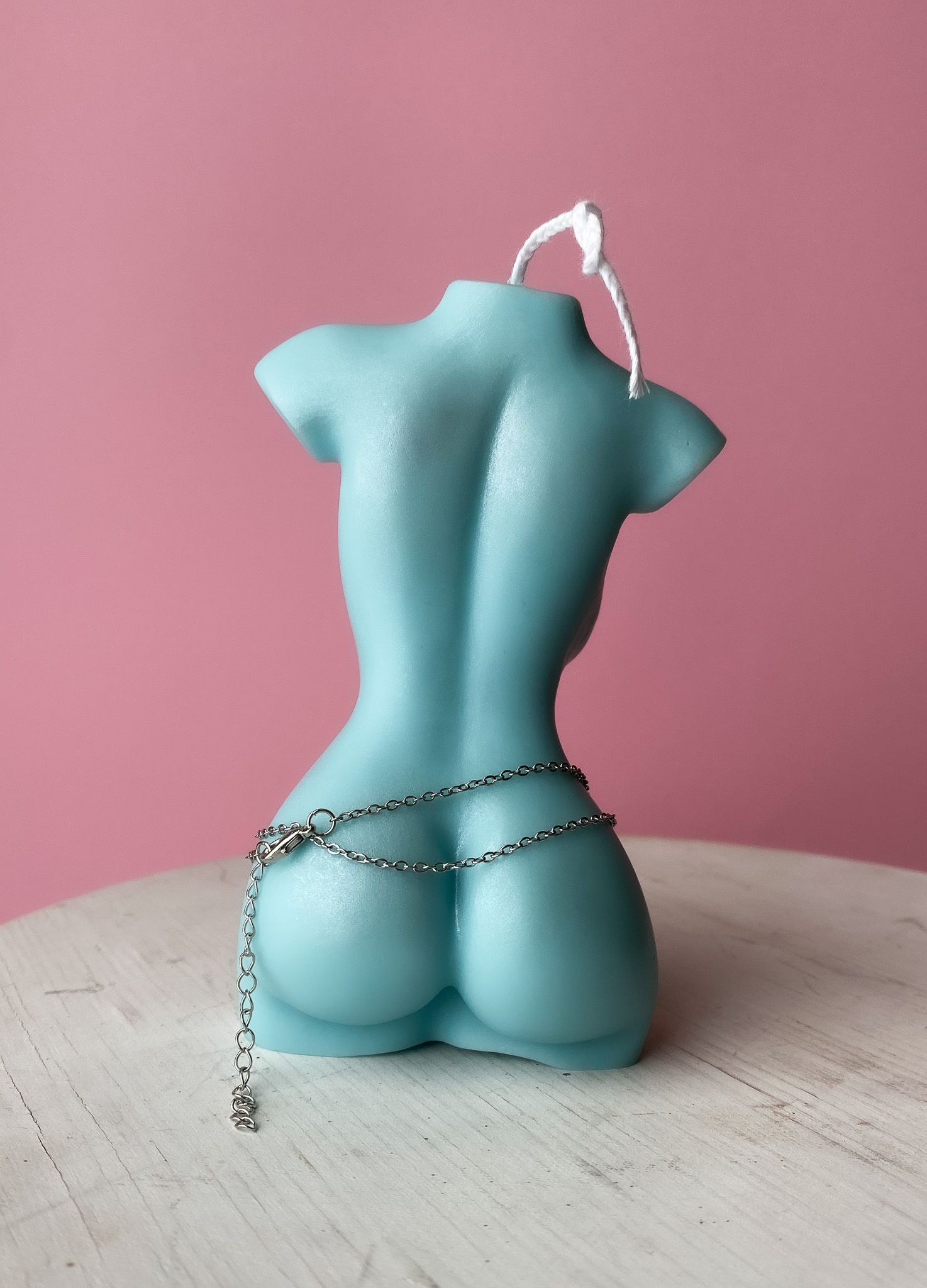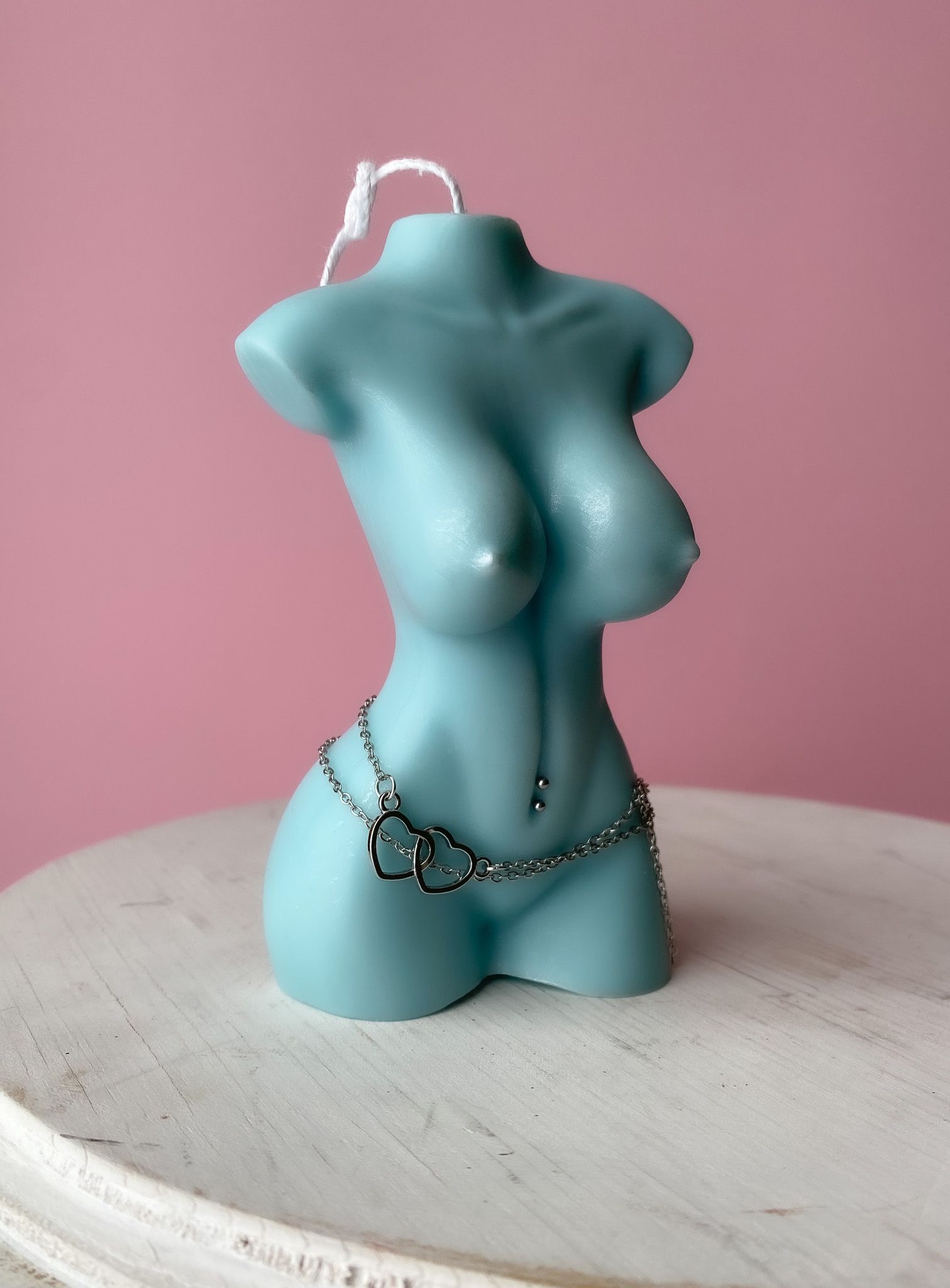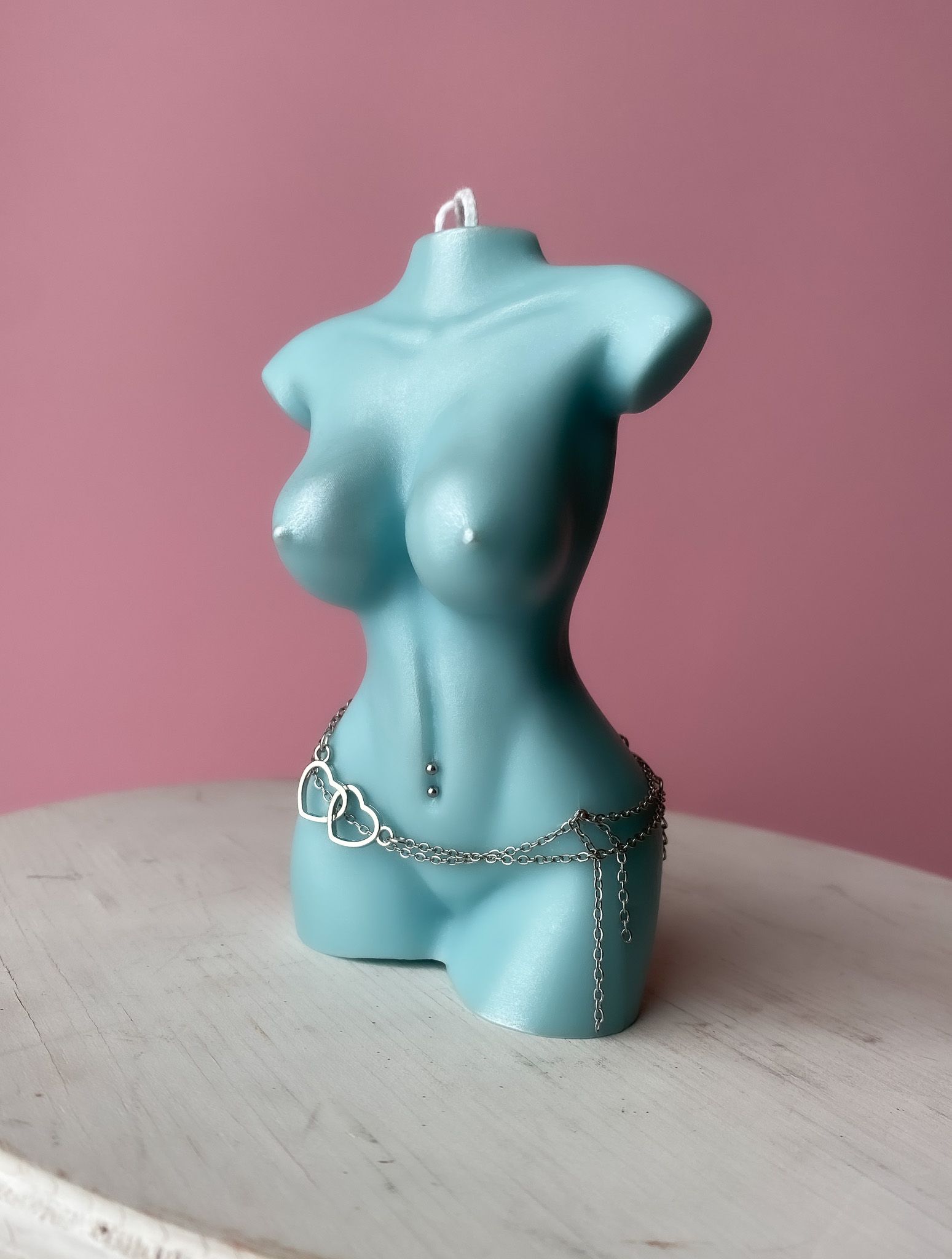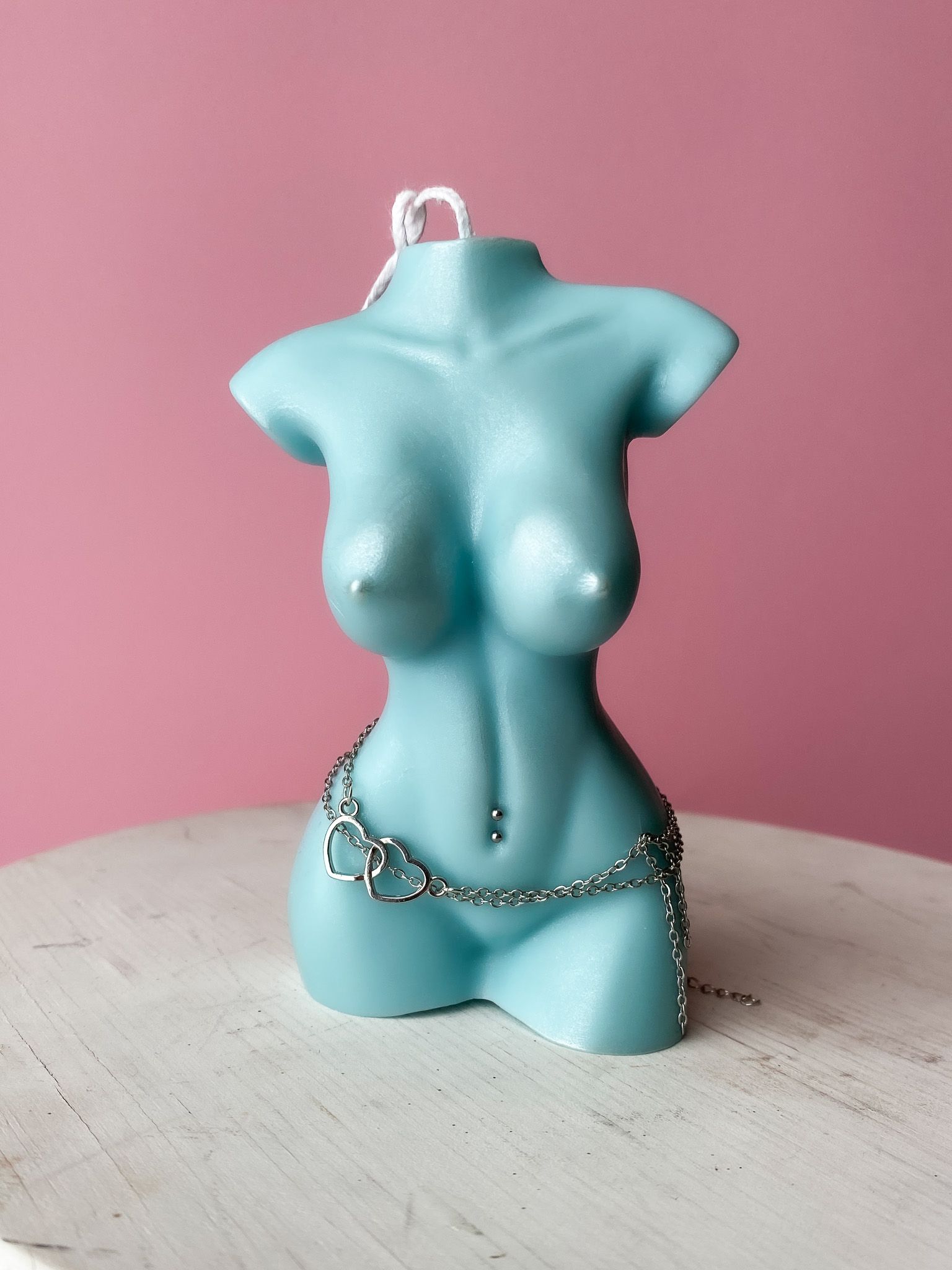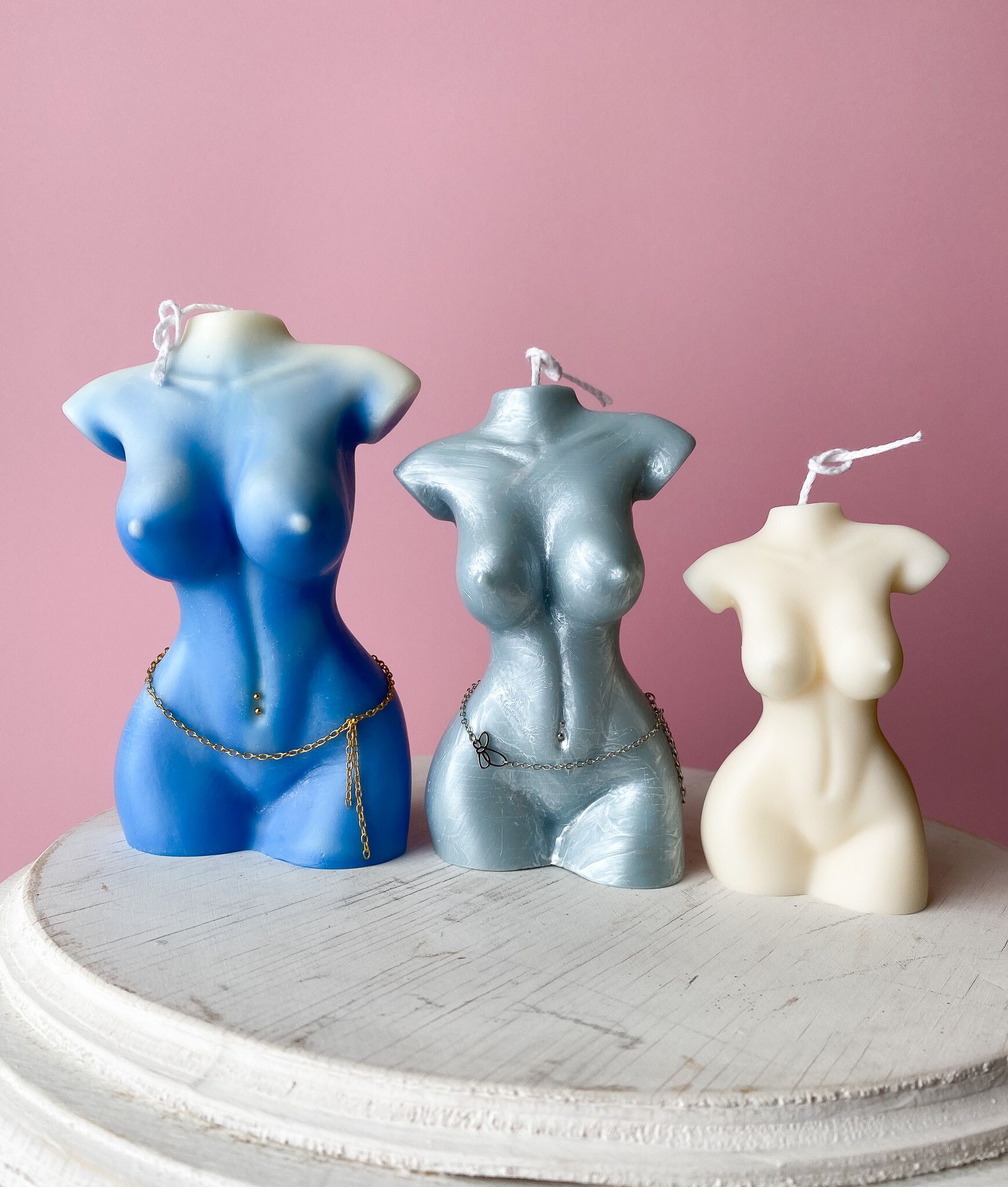 Azura ~ medium
HOT Candles
$29.00
Sold
Made from a soy wax blend for its beautiful creamy texture and consistency. Finished off with silver shimmer, silver belly piercing and chain, plus a removable heart belly chain which can be worn as a bracelet.
If you're going to light her please make sure she is placed on a large inflammable dish, never left unsupervised, and kept away from pets and children. All the wax in this candle will melt into a pool, therefore your dish needs to allow for this.
This candle is completely handmade, so there may be slight variations in finish, colour and texture.
Please note: a common side effect of using soy wax is frosting over time. Don't worry though, this is completely natural and won't affect your burn.
Stands at approx 12cm tall.
SKU: SEN013-azura