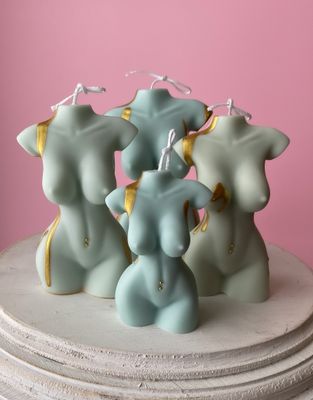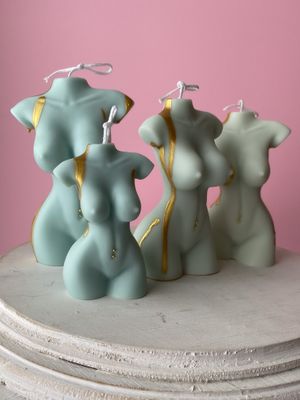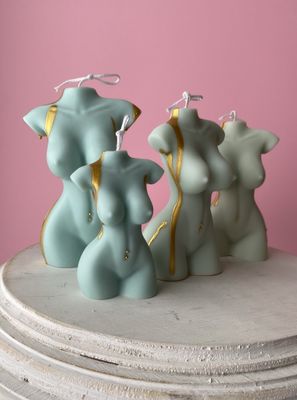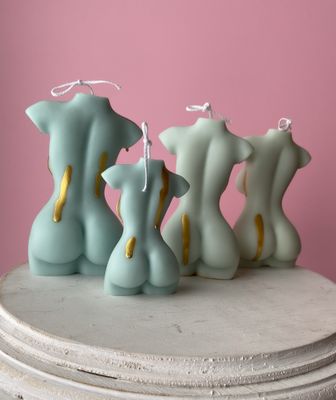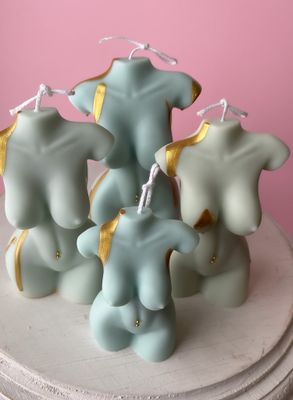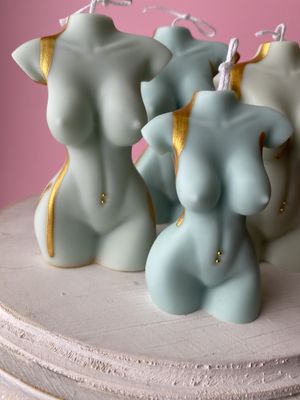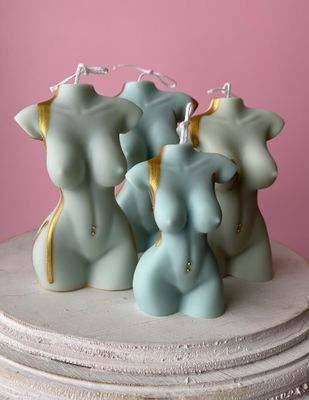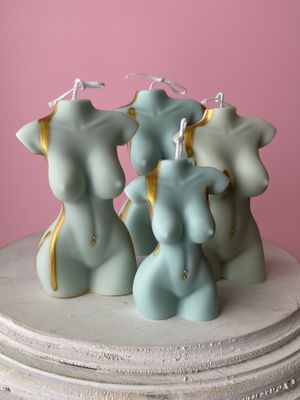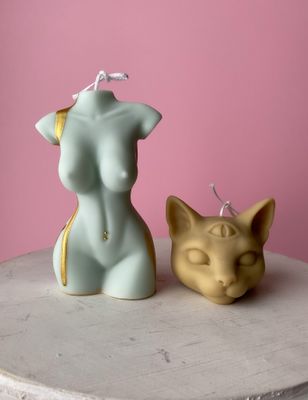 Aradel
HOT Candles
$22.00
Introducing our Sensual Seductress Candle: Ignite the Flames of Passion!

Indulge in the captivating allure of our Sensual Seductress Candle. Crafted with a luscious soy wax blend, this candle offers a velvety-smooth texture that will leave you mesmerized. But that's not all – it's the tantalizing details that truly set this candle apart.

Imagine the golden allure of a body drip, delicately adorning this enticing creation. With a shimmering gold belly piercing, this candle exudes sensuality and luxury, making it the perfect addition to your intimate moments.

But let's not forget about safety – we've got you covered. Place our Seductress Candle on a large inflammable dish, allowing it to ignite your senses without worry. While its wax transforms into a seductive pool of indulgence, remember to keep an eye on it, as true passion should never be left unattended.

Embrace the uniqueness of each handmade creation, as slight variations in finish, color, and texture add to the allure. Our Seductress Candle is as individual as you are, ensuring a truly personalized experience.

Now, let's address the beauty of imperfection. Just like love itself, our soy wax may display a natural frosting effect. Don't fret – this enchanting phenomenon is a testament to the authenticity of our candle and won't affect its exquisite burn.

Available in three sizes, our Seductress Candle is ready to captivate your senses. The small size, standing at approximately 9.5cm tall, offers an intimate touch. The medium size, standing at approximately 12cm tall, sets the stage for passion. And the large size, standing at approximately 14cm tall, is a statement piece that demands attention.

Elevate your ambiance, ignite your desires, and experience the seductive charm of our Sensual Seductress Candle. Get ready to unleash your inner passion and turn your surroundings into a sanctuary of sensual delight.

Don't wait any longer – it's time to indulge in the allure of our Seductress Candle. Light it up, let passion take hold, and surrender to the irresistible allure of this seductive masterpiece. Get yours now and let the flames of desire dance in the glow of our Sensual Seductress Candle!
SKU: Aradel-S