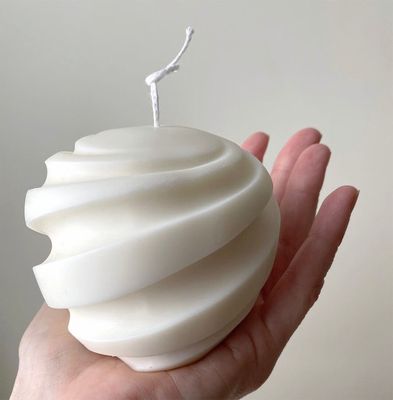 Luxurious Soy Wax Massage Candles
HOT Candles
$10.00
Introducing HOT Candles Luxurious Soy Wax Massage Candle: Unwind and Indulge in Pure Bliss
Discover the secret behind the magic – soy wax! Known for its smooth, creamy texture and luxurious feel, soy wax adds a touch of sensuality to your playtime. Imagine the velvety glide of melted soy wax on your skin, creating an enchanting and irresistible sensation that will leave you both breathless.
The soy wax candle will melt into a pool of warm, silky oil, and glide effortlessly over yours and your partners body, enhancing your intimate connection.
Perfect as a gift for yourself or a loved one, these soy wax massage candles are a luxurious addition to your intimate moments. Ignite your senses, nourish your skin, and embark on a journey of pure bliss together.
Caution: Always prioritise safety, communication, and consent. Ensure that both you and your partner are comfortable and willing to explore soy wax play.

~~~
Please make sure your candles is placed on an inflammable dish, never left unsupervised, and kept away from pets and children. All the wax in these candles will melt into a pool, therefore your dish needs to allow for this.
HOT candles are completely handmade, so there may be slight variations in finish, colour and texture.
Swirl sands at approx 7cm tall, 8cm wide. Weighs 250g.
Bum stands at approx 6.5cm tall.
Twist stands at approx 6cm tall.
PLEASE NOTE - the pictures shown are indicative of the shape only. For example, the bum candle will be supplied in ivory soy wax only, without any colour or finishings. This is for your personal safety.

SKU: SWI001-2-1