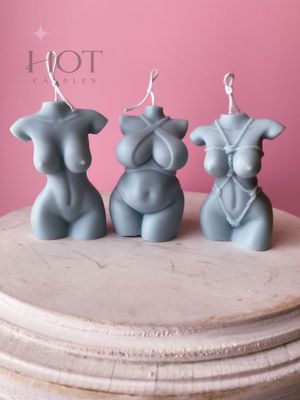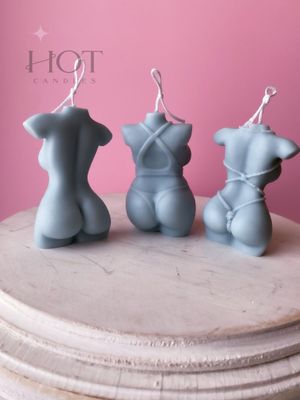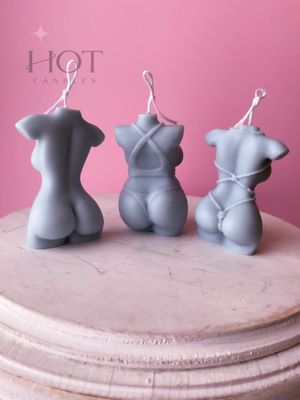 Anan Sisters
HOT Candles
$22.00
Indulge your senses with the captivating allure of our sensually crafted female torso candle.

Made from a luscious soy wax blend, this candle's creamy texture and smooth consistency create an enticing ambiance that ignites passion and desire.

Adorned with exquisite delicate drips, cascading down her curvaceous form, inviting you to explore the depths of sensual pleasure. A golden belly piercing adds a touch of allure, accentuating her feminine form and captivating your gaze.

When you ignite her flame, be sure to place her on a large inflammable dish, as she radiates a seductive warmth that demands attention. Never leave her unattended, for her captivating glow deserves your undivided admiration, while being kept safely away from the playful curiosity of pets and children.

Each candle is meticulously handmade, ensuring a unique masterpiece that embodies the artistry of desire. Embrace the subtle variations in finish, colour, and texture, as they only enhance her alluring charm, making her an exquisite addition to your sensual sanctuary.

Please be aware that soy wax may naturally exhibit a beautiful frost-like effect, known as frosting. Embrace this enchanting phenomenon, for it is a testament to the candle's pure and natural essence, and it will not hinder the exquisite burn that awaits you.

Standing at approximately 8.5cm tall, this captivating female torso candle beckons you to immerse yourself in its irresistible presence. Surrender to the allure and let the candle's seductive glow ignite your deepest desires.
SKU: SEN006-anan